Welcome
to a Community for Living
Meadows on Fairview
A Warm & Inviting Home in Wyoming
Nestled in the quiet suburb of Wyoming, Minnesota Meadows on Fairview is a vibrant community catering to older adults through a variety of living options designed to fit you or your loved one's individual lifestyle. Our residents' days are filled with fun and engaging activities, while our seasoned and tenured staff is always on hand to offer any additional support if required. Surrounded by gorgeous landscaping and an abundance of nature, Meadows on Fairview provides a warm inviting atmosphere both inside and out.
Exceptional Amenities
Live a Life with Extras
With our litany of amenities and services, you or your loved one will never lack for things to do. Dine out at local restaurants or get a little shopping done thanks to regularly planned outings. Our community-based activity calendars encourage interaction with fellow residents through games, gardening, and various social activities like ice cream socials, card groups or just snacks and chats. Activities to promote physical fitness and spiritual growth are also available through YMCA ForeverWell classes and multiple denominational church services. This is senior living the way it's meant to be.
Exceptional Programs
Connecting Mind, Body & Spirit
Through a variety of therapeutic, social, and educational programs individually tailored to suit the needs of you or your loved one Meadows on Fairview helps each of our residents live life to its fullest through our Spiritual Health program. This program is designed to meet residents' needs for meaning, connection, harmony, and inner peace. Studies have shown that spiritual care can slow the progression of cognitive impairment with aging, foster increased social participation, lower stress, and increase coping capabilities. We cater to different denominations with weekly and monthly services, as well as a daily Exercise and Devotion class geared toward harmony between mind, body and spirit.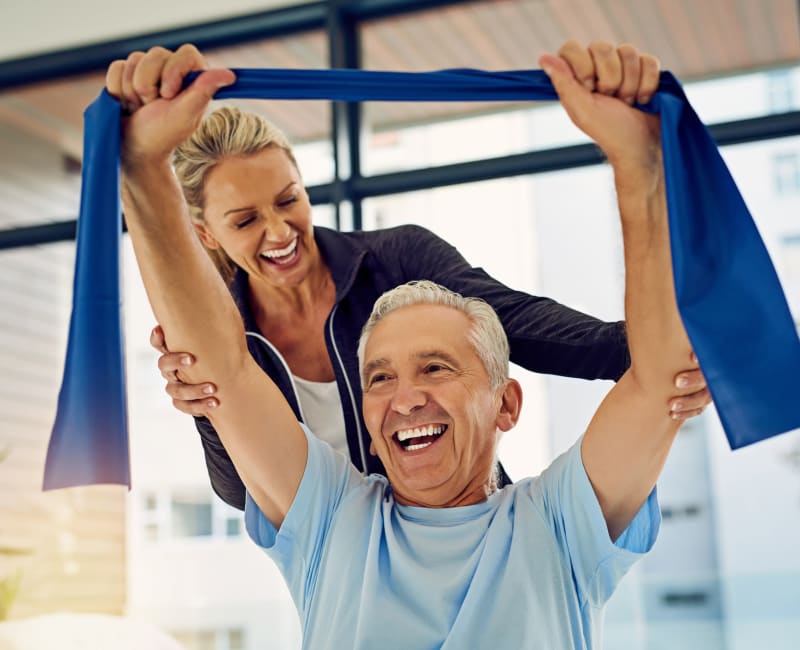 Find Out What's New
Check out the latest happenings at Meadows on Fairview and read our blog!